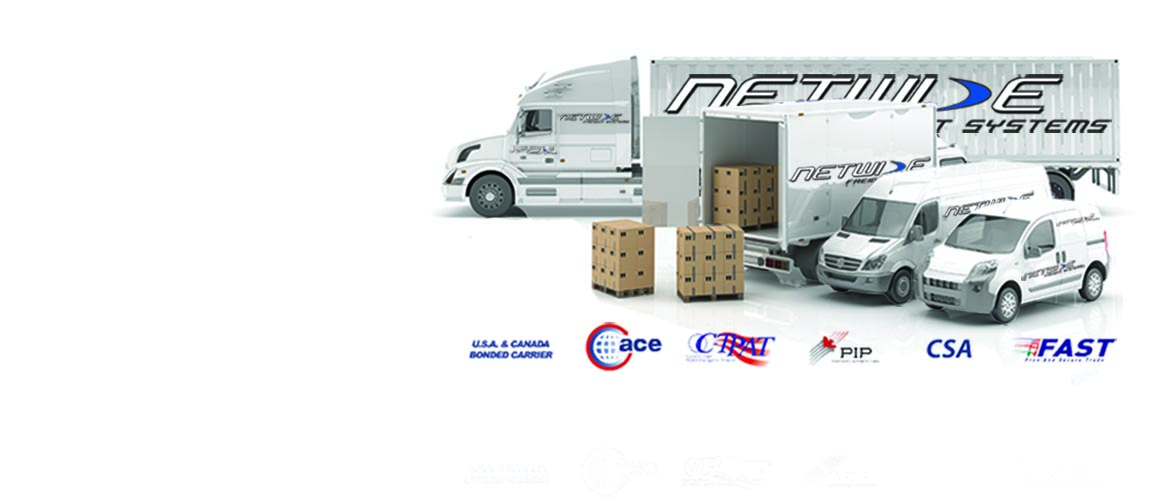 Skids, Pallets, Crates, bins or boxes from ltl to full load
A Premium service level for a competitive rate!! That's what we give our clients. Our shipping lanes offers Trucks running from all points in the USA Such as Miami, FL Orlando, FL Jacksonville, FL Atlanta, GA Savannah, GA Charlotte, NC Greenville, SC Memphis, TN Dallas, TX Houston, TX Oaklahoma City, OK New York, & New Jersey to Toronto, ON Montreal, QC and all other points in Canada..
Our Canadian domestic service will take care of all your tucking needs within Canada shipping freight between Toronto, ON Montreal, Quebec Vancouver, BC Calgary AB Regina, SK Winnpieg, MB Eastern Canada and the Nation's capital Ottawa, ON aswell as many other locations. LTL and truckload services available when you need it.
We are CSA, CT-Pat, Fast, Bonded and participants in all other border security programs. Experienced cross-border transportation drivers and dispatchers with well maintained equipment is what you'll get when you use us. Weather you have an LTL or truckload; you can trust the experts at Netwide Freight to deliver as promised! Our family owned and operated company has been serviceing Canada and USA since 1979. Our specialty is dry goods, by the skid, crate, drum or by the truckload. We meet our customers' requirements with a very specialized and personal approach and you'll have access to the people and shipment information you need, when you need it!